What is it?
Developed by Donnie Thompson in August 2014, Body Tempering was created to help reduce injuries and muscle adhesions in athletes. Our owner and personal trainer, Vinny Dioguardi, has taken a deep interest in this. Consequently, he has gained a great deal of knowledge in this unique technique that helps anyone looking to prepare their body for strength training and improve their athletic performance.
https://bodytempering.com/body-tempering/
How does it work?
Body Tempering involves rolling various parts of our bodies with metal cylinders of varying weights and diameters. The cylinder's weight helps to relieve tightness of the muscles, fascia, veins, organs and nerves by specifically breaking up trigger points and muscle adhesions. It is also reported to help rid our bodies of toxins, specifically from our fascia, veins and nerves.
The strength training preparation of Body Tempering helps to prevent injuries such as hernias, tears, tweaks, muscle ruptures, and protect against trauma. It also helps promote and increase individual performance by allowing our bodies to work more effectively by ironing out muscle adhesions.
Areas where Body Tempering can be performed:
Back
Quads
Hamstrings
Calves
Chest
Body Tempering used by professional athletes and sports teams.
Used by Steelers Safety Mike Mitchell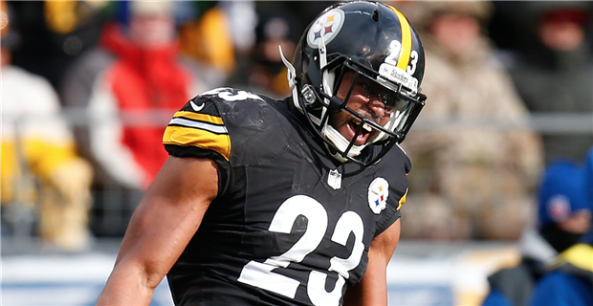 "Mitchell's latest trade secret? Venturing into the world of body tempering, which is basically foam rolling with about 120 pounds of metal.
"Mighty painful," Mitchell points out twice.
"Instead of rolling on it, it rolls on you," says Mitchell, 30. "If you had any knots in your leg and they start moving that thing around, it gets painful at times. But when you stand up, you're loose immediately. It just smashes [the tension] out."
References:
http://bleacherreport.com/articles/2725525-james-harrison-spends-roughly-300000-a-year-to-keep-body-in-playing-shape
http://www.espn.com/blog/pittsburgh-steelers/post/_/id/24375/hydrations-massages-ivs-yoga-what-nfl-players-spend-upwards-of-300000-on-to-stay-young
Used by the NBA's Orlando Magic

thompsonfatpad Finally we are breaking into the NBA! Body Tempering is on a roll!! #Repost @bighesstrength (@get_repost)
"Some people wonder how body tempering works. Me personally I just think it's a little bit of Magic!!! Our 1st team in the NBA. We welcome the Orlando Magic to the body tempering family."