Lose Weight. Get in Shape.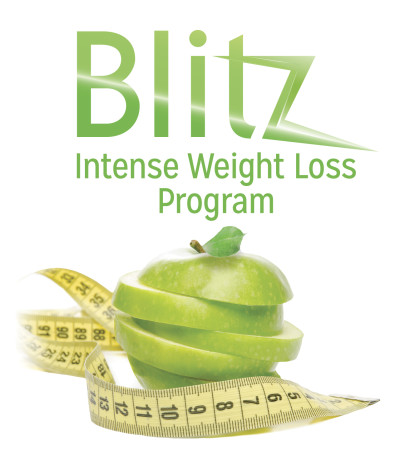 If you want to experience weight loss in a healthy way with lasting results, the Blitz program is for you! There are so many different weight loss programs and products on the market that it becomes overwhelming to decide which one will yield results. And unless you're a weight loss professional, many people feel lost without professional guidance. But fear not, this is where we come in because, as nutritionists and personal trainers, we make it our mission to ensure you achieve your goals, gain more knowledge through nutritional education and keep the weight off – with our personalized nutrition program, designed by a registered dietitian and implemented by a nutritionist.
Healthy weight loss doesn't happen overnight, but is more about a lifestyle change. Consequently, a large component of this program includes a weekly nutrition session to educate you to develop better eating and exercise habits because ultimately your success is dependent on you, and we aim to give you the tools to sustain it. Of course, a healthy body is also a toned body, so part of the Blitz includes two workouts a week with Buck's County's best personal trainers. In addition, we will provide you with an eight-week supply of appetite-curbing and weight loss-boosting nutritional shakes to replace two snacks a day and ensure that you keep to your calorie count without frustrating hunger pains.
And the best part? A large portion may be covered by your insurance!